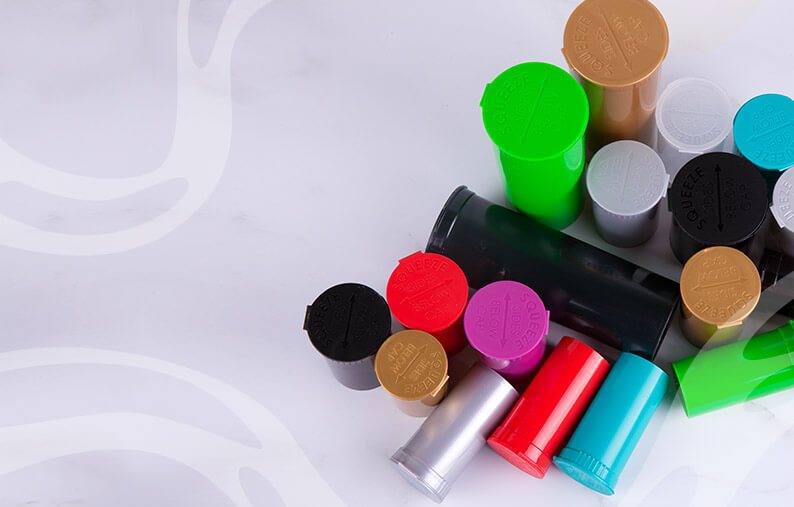 Made in the USA
Premium Packaging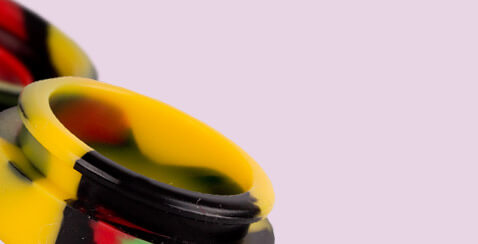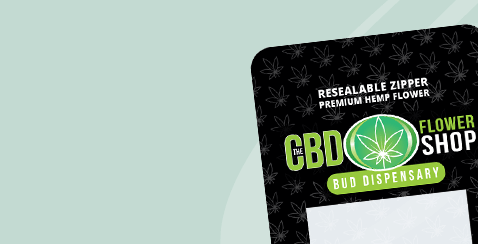 Trending Products Bring your CBD Brand to
life with custom packaging
We work directly with you and our designer to create a product you're guaranteed to love
At Top Shelf Packaging we understand how important branding is. Do you want to create your own unique style? Do you have a brief or concept that you want to make a reality? Use our simple design from to give us some information on your project and we'll come back to you with the next stages!
Using our vast knowledge of design platforms and industry knowledge, we have both the experience and skills to offer a fully bespoke and eye-catching end product. Whether it be a small project for a run of 100 glass jar labels or a large run of 100,000 direct print bags for a shop or an event, we have the tools to help.
Child Proof and Smell Proof Pots
Top Shelf Packaging is THE official EU supplier of Kush Bottles, the best quality Pop Top and Kush N Turn bottles for your business. Child proof and smell proof, our wide range of BPA-free polypropylene pop top bottles are available at fantastic prices.
We're proud to be the nation's largest distributor of dry herb, medication and flower packaging and accessories and are dedicated to providing you with packaging to benefit your company. Shop our range of pop top and Kush N Turn packaging in a range of brilliant colours and sizes, ready to customise. Bulk order or buy in medium and small boxes to suit your needs. The more you buy, the more you save so stock up with our competitive offers. Durable and safe, pick from translucent and opaque designs to stand out in your market. Get ready to squeeze and hear that famous and satisfying 'pop'!
We're also the UK's only supplier of Grape Pop Tops.
Mylar Bags
If you're looking for affordable packaging that covers both product presentation and preservation, then we have a solution for you in the form of high quality Mylar bags.
All bags are zip lock and can be heat sealed, either plain with labels to stick on them or direct printed. Go to our Mylar bags page for more information.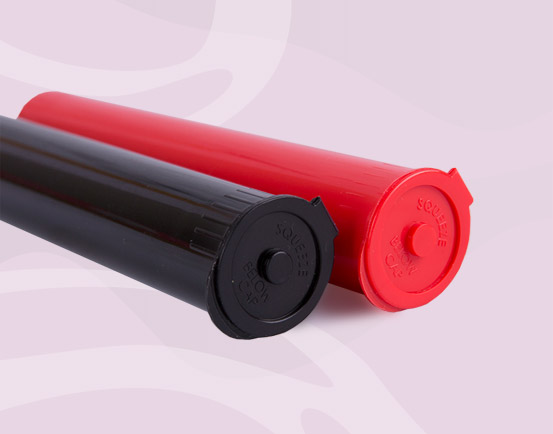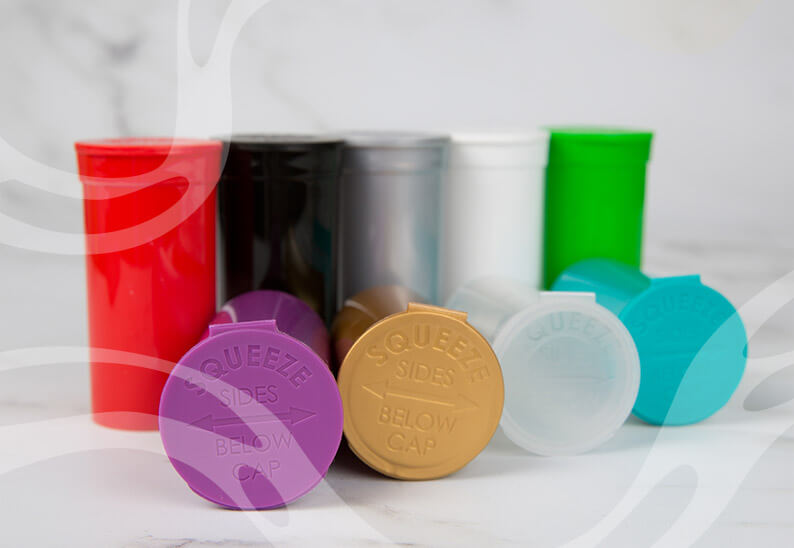 Don't miss out
Sign up to our newsletter